Gina A. Kuhlman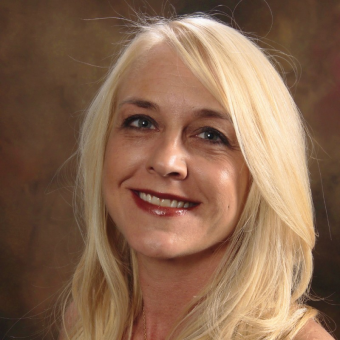 Gina A. Kuhlman is an accomplished attorney based in Cleveland, Ohio.  She has been in practice for 26 years and has practiced in State and Federal Courts, before administrative agencies, including the National Labor Relations Board, the Equal Employment Opportunity Commission, the Ohio Civil Rights Commission, Civil Service Boards and others.  Attorney Kuhlman has extensive experience in civil rights, employment, business transactions and litigation.  Gina has passionately and successfully represented numerous defendants in a variety of criminal matters, including the grant of a new trial for a young man wrongfully convicted of rape, dismissal of felony charges for grand theft, reduction and dismissal of OVI cases, dismissal of unfounded domestic violence allegations, and several others.
What motivates Gina the most is "being on the side of right".  Attorney Kuhlman, formerly a partner at a large regional law firm, is devoted to representing clients, whether employees or employers, or defendants in criminal cases, as if each case were her own. Justice demands fairness. All employees should be treated fairly, and all employers must demand equal and fair employment practices. Gina has extensive experience guiding employers in fulfilling their responsibilities, and in representing employees whose employers were misguided.  In criminal defense, all defendants truly deserve the right to counsel and to be innocent until proven guilty.  Attorney Kuhlman defends against the trend to presume all defendants guilty until proven innocent.
Attorney Kuhlman earned her Bachelor of Science in Management, Summa Cum Laude, concentration in Organizational Behavior and Minor in Psychology, from Case Western Reserve University in 1993 and went on to receive her Juris Doctorate from Case Western Reserve University in 1996, where she was awarded the most outstanding trial practice student and was honored with selection to the National Moot Court Team.  Attorney Kuhlman grew up in a small town in Ohio, the daughter of a farmer and factory worker, where she learned the true value of an honest work ethic.
Attorney Kuhlman is also dedicated to improvements in the judicial system, having served on the Mental Health Response Advisory Committee as a Citizen Member, a committee formed pursuant to a Federal Consent Decree to improve the Cleveland Police operations, as well as on the Cleveland Municipal Court Mental Health Specialized Docket Advisory Committee.
Court Admission
United States Supreme Court (2002)
United States Court of Appeals for the Sixth Circuit (2003)
United States District Court, Northern District of Ohio (1997)
United States District Court, Southern District of Ohio (1996)
State of Ohio (1996)
Publications
"The Aging Workforce: As Employees Gray, Age Discrimination Suits Rise", USLAW Magazine (Spring-Summer 2009)
"United States: Prospective Labour Law Changes May Revolutionise Unionisation", CONSULEGIS EWIV/EEIG Newsletter (Spring 2009)
"Implications of Crawford and a Broader Title VIIE", Employment Law 360 (November 2008)
"NLRB Expands Employers' Rights to Regulate Use of Company Property for Solicitations", Human Resources E-Bulletin, Ohio Manufacturers' Association (January 2008)
The Future of Affirmative Action:  The Legal Imperative Nationally and the Ohio Experience, 46 CLEVELAND ST. L. R. (1998) (with Jack P. DeSario and Thomas L. Colaluca)
Alliances for the Future: Cultivating a Cooperative Environment for Biotech Success, 11 BERKELEY TECH. L. J. 311 (1996)
"The Slate is Set for Enactment of Card Check Legislation", Roetzel Alert (November 2008)
"The Department of Labor Issues Final Rule Revising the FMLA and Providing Military Leave Regulations", Roetzel Alert (November 2008)
Presentations
"Labor and Employment Aspects of Managing the Workplace", The Northeast Section of the Ohio Water Environment Association, Supervisor Seminar (2014)
"FMLA – Managing Leaves of Absence", Akron Society for Human Resource Management (2011)
Five-Part Seminar Series on FMLA Topics with Jamie Coburn, OTR/L, CareWorks USA (2010)
"Fair Labor Standards Act (FLSA) Exemptions, Roetzel Employment Law & Workers' Compensation:  Legal Update (September and October 2010)
"Handbooks and Policies You Should Have", Roetzel Employment Law & Workers' Compensation:  Legal Update (September and October 2010)
"Understanding the New FMLA Regulations/Military Leave Provisions and How to Administer Them", Akron Society for Human Resource Management (2009)
"Employment Law and Legislative Update", BCG & Company Webinar with Jim Krosky (November 2009)
"Managing Your EPLI Exposure in a Downsizing Economy", Presentation for AIG (March 2009)
"Documenting the Disciplinary Process", Roetzel Employment Law & Workers' Compensation:  Legal Update (October 2009)
"Legislative Changes:  ADA, FMLA and Workers' Compensation", Sedgwick Claims Seminar Series (2009)
"The New Administration and Changes in Labor & Employment Law", Roetzel Workplace Breakfast Briefings (February 2009)
"Living With and Without Unions", Ohio Manufacturers' Association Webinar Series (2008)
"Senior Management Accused of Harassment . . . How to Respond?", CCAO Winter Conference, presented with Beth Miller, J.D., CORSA Claim and Litigation Manager (2006)
Education
Case Western Reserve University School of Law, J.D., 1996
National Moot Court Team, 1995-1996
Most Outstanding Trial Practice Student (1995-1996)
Health Matrix:  Journal of Law-Medicine – Senior Editor
Case Western Reserve University, B.S. in Management with a Concentration in Organizational Behavior and a Minor in Psychology, Summa Cum Laude, 1993
Wall Street Journal Award for the Outstanding Senior in Management
Louis K. Levy Award for the Outstanding Junior in Accounting, Economics or Management
Pre-Professional Scholar in Law Award
Buckingham Scholarship for pre-law studies
Kathryn and Donald Orr Western Reserve Scholarship
Women's Intercollegiate Varsity Basketball
Community Involvement
Cleveland Municipal Court Mental Health Specialized Docket Advisory Committee Member – 2016 -2022
Mental Health Response Advisory Committee Citizen Member – February 2018 to 2020
Cleveland American Middle East Organization – Member 2016 to Present; Recording Secretary December 2018 to Present
The Lawyers Guild of the Catholic Diocese of Cleveland
Professional Memberships
Ohio State Bar Association
Life Member of National Registry of Who's Who